Call the Technical Advice Line on 020 7456 0916. Weekdays 9.30am-12.30pm
https://www.spab.org.uk/advice/technical-advice-line
The Society for the Protection of Ancient Buildings' (SPAM) advice line is a free and confidential service open to anyone with a technical enquiry relating to old buildings. Helpline advisors are qualified building surveyors and architects who answer over 1000 calls a year from building owners, professionals, contractors and others. The advisors can also draw on the support of the Society's Technical Panel, a group recognised for their technical knowledge and experience in the field of building conservation.
SPAB's technical line offers advice and information on a diverse range of topics, from controlling dampness to repointing mortar joints and upgrading energy efficiency. SPAB can also suggest the names of professionals, contractors and specialists to you. The SPAB receives no recompense for this service but it is provided as a means of attempting to ensure that experienced people are engaged by those responsible for old buildings.
Unlike commercial organisations, the Society dispenses completely impartial advice without the attached strings of any vested financial interest. SPAB cannot be definitive as they are unable to inspect the building but many callers have commented on how useful they have found the service. Because the advice line is provided free of charge on limited resources, with only one member of staff taking calls at any given time, opening hours may vary and the service can become busy at times. If you can't get through immediately, please do try again.
In addition, SPAB suggest that you visit the advice section of their website. Answers can be found here to some of the questions the Society is most frequently asked. You may also find details of a publication that is relevant to your query. Regrettably, SPAB find it difficult to provide individually tailored responses to enquiries by email or in writing.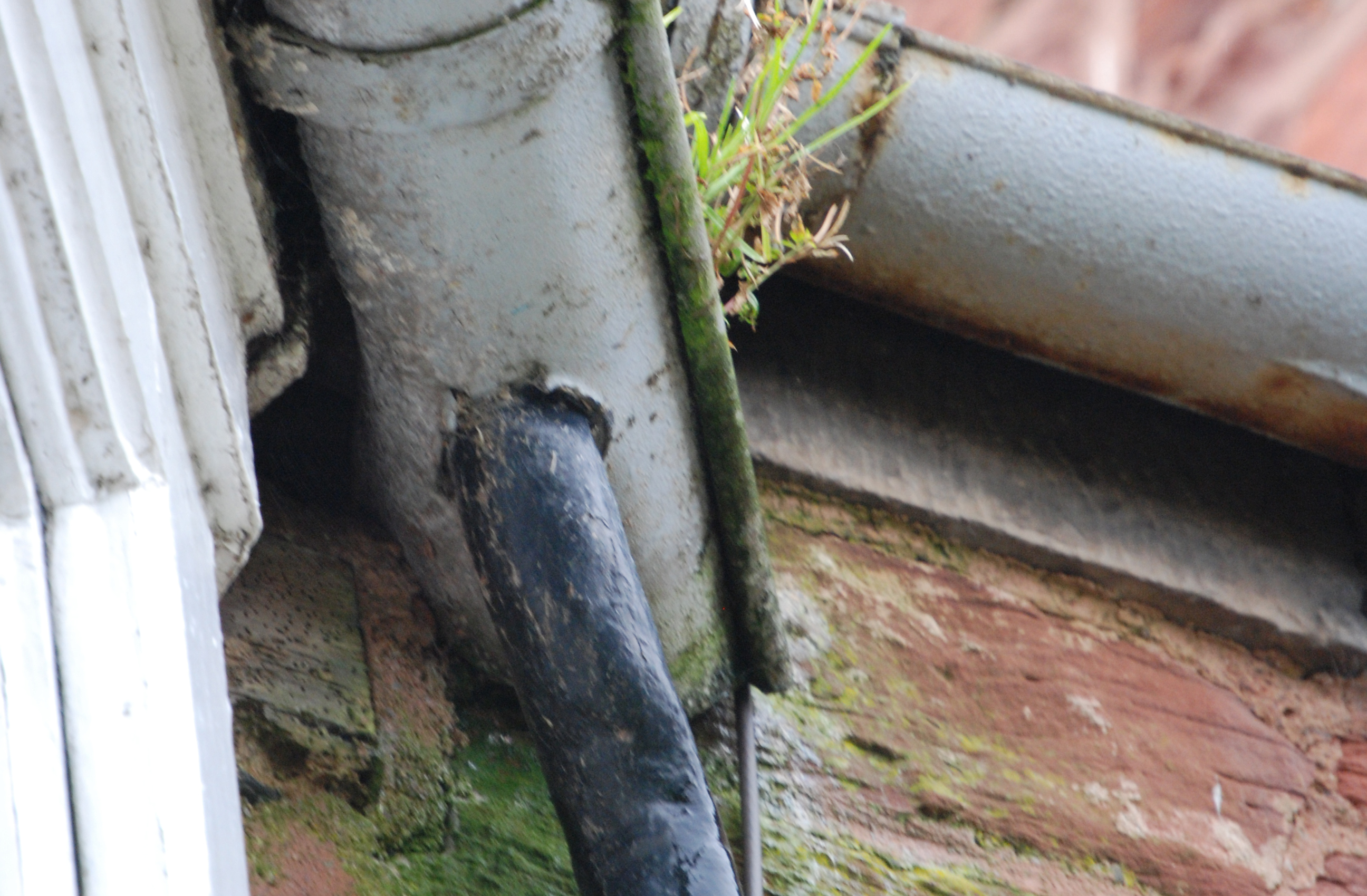 When like for like is not appropriate. Zinc guttering with a hand made bend fashioned in lead
is prone to blocking.